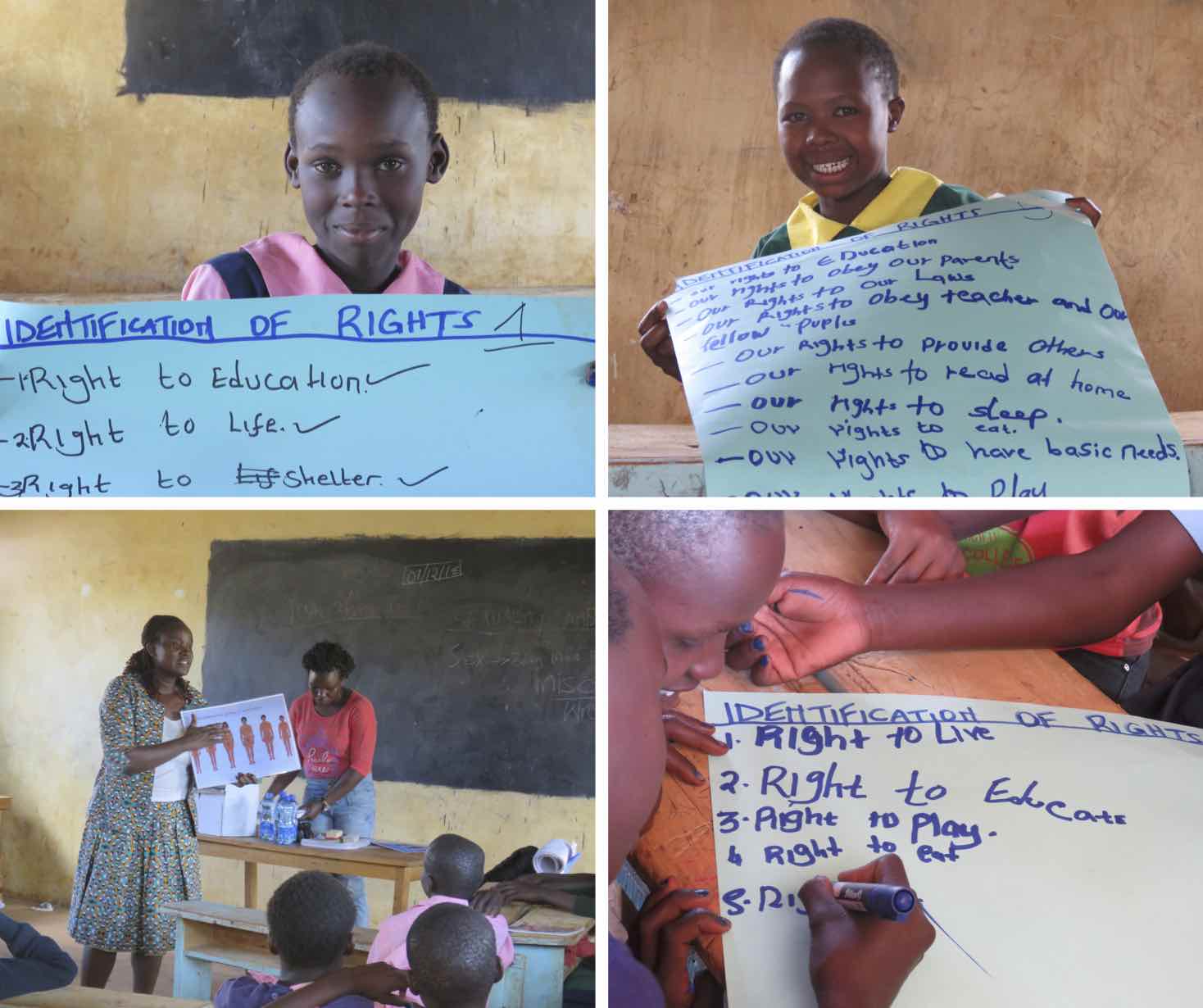 Together with the Periamma træner og uddanner vi lærere og elever på 24 forskellige skoler beliggende i nogle af de største slumområder i Nairobi og på landet i Rift Valley frem til maj 2019. Fokus er på de tabuiserede emner: Seksualitet og køn. Projektet er finansieret af CISU – Civilsamfund i Udvikling. Vores lokale projektkoordinator Carsten tager dig med ind i det kenyanske klasseværelse i en fortælling fra projektet.
Kalenderen viser november måned og den korte regnsæson er i fuld gang i Kenya. Dog er det ikke alle områder i Kenya, der får glæde af de livsgivende dråber. I Baringo i Rift Valley har de ikke set regn i månedsvis, og det sætter sine spor over alt – her er tørt og manglen på vand gør det svært at vaske sig og sætte hygiejnen i højsædet.
I klasselokalet er vi i fuld gang med at undervise de unge i køn og seksualitet. Undervisningsemner som desværre bliver forsømt på skolerne i Kenya, hvilket har katastrofale følger. Det er afgørende, at de unge får mulighed for at sætte ord på det, som de gerne vil vide mere om.
Alle de unge mennesker bliver bedt om at skrive deres spørgsmål ned på et stykke papir. Ingen navne, da alle dermed er anonyme og på den måde kan stille de spørgsmål, som de enten er for generte, nervøse eller for usikre til at stille åbent i klasselokalet.
"Why do the ears of girls become so big?" (Hvorfor får pigerne så store ører?)
"Why are boys following us in the school?" (Hvorfor følger drengene efter os piger i skolen?) 
"Is it true that love without sex is like tea without sugar?" (Er det rigtigt at kærlighed uden sex er som te uden sukker?"