100% for the children needs private donations to maintain our activities. In order for us to give more children the opportunity to create a dignified life for themselves, we need your help.

We want to make it easy for you to support our work - and therefore we are constantly working to find

new opportunities that suits you. 
We have listed various options below for those who wants to support 100% for the Children's work
Support us through your will or with a scholarship
If you consider 100% for the Children in your will, the entire amount goes to our work. As a humanitarian organization, we are approved and exempt from paying inheritance tax - the entirety of the inheritance goes to the association's purpose uncut. Anyone can create a will. Then you decide for yourself what to do with what you leave behind. In the will, the amount of the inheritance can be set aside for certain things. A certain amount can also be set aside in the form of a scholarship.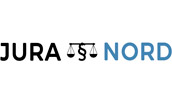 We collaborate with the Danish Jura Nord: ""At Jura Nord, we want to help Danes with entrusting inheritance to charitable organizations."At Jura Nord, you can donate to our projects and at the same time get a 25% discount on a will. You can also get a free consultation at Jura Nord or contact us for more information.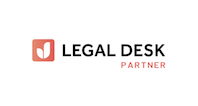 Vi har indgået et samarbejde med Legal Desk, som vil lave dit testamente helt gratis, hvis du vælger at støtte os gennem din arv. Du laver nemt og sikkert dit testamente med Legal Desk ved at udfylde en formular, hvori du besvarer en række spørgsmål. På baggrund af dine svar, bliver dit testamente automatisk udarbejdet, og du får øjeblikkelig adgang til en PDF-version på deres platform. Du kan oprette dit testamente gratis her.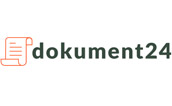 We have entered into an agreement with the legal company Dokument 24, when 100% for the Children are considered in your will, they will create your will free of charge. Dokument24 makes it quick and easy to create a will, as you can do it online, even with consultation. You can start creating your will by clicking here.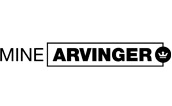 We have entered into a partnership with the legal company Mine Arvinger. When it comes to your legal documents they want to give you 100% security, overview and clarity. All advice at Mine Arvinger is therefore provided by a qualified lawyer. Book a free and non-binding consultation and learn more about how to consider 100% for the Children in your will.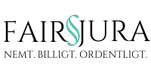 We have also entered into a collaboration with Fairjura. Hos Fairjura får du 20 % rabat på udarbejdelse af testamente, hvis du betænker 100% for Børnene i dit testamente. Fairjura tilbyder udarbejdelse af juridiske dokumenter til en fair pris. Hos Fairjura får du altid hjælp af en uddannet jurist, som rådgiver i øjenhøjde og får bragt juraen ned på et niveau, hvor det er muligt for alle at være med.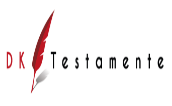 We collaborate with DK Testamente, which helps Danes with, wills and power of attorney among other things. With a free consultation you can learn more about the possibilities of your legal documents.
You can read more about how to order a completely free will with consultation here and at the same time consider 100% For the Children in your will.
Support us through a cellphone subscription
By integrating your donations into your monthly expenses you can support us. You support our work with a subscription to the telecommunications company GreenSpeak. støtter du vores arbejde, fordi teleselskabet fordeler deres overskud 2 gange årligt procentvist i forhold til deres kunders stemmer – så du er med til at bestemme, hvilket godt formål støtten skal gå til. Indtil videre har din stemme gjort en stor forskel hvilket resulterer i et samlet beløb på 65.720 kr. der går til vores arbejde.
If you create a cellphone subscription with one of our links, you will have the opportunity to vote 100% for the Children at Greenspeaks two annual polls. Is it the company that you are employed in which has chosen and paid for your telecommunications company? Cellphone subscriptions are also an support option for companies..

Please watch the film below, where we talk about the options of support. Creation of links: 1) Campaign Deals 2) Regular deals
Buy our collection of poems
You can learn more about the children we work with in Ghana by reading our collection of poems. Also, you can give the collection of poems as a gift to someone you care about. The collection of poems contains the stories of the street children and the REEP girls. In a collection of creative poems, they talk about their own experiences in life. The collection of poems was made in connection with a 100% for the Children information project supported by CISU in 2017. Donate 200, - and inform us about your purchase by writing an email to col@100pct.org, and we will take care of the shipment.
Make a difference together with your employer
You can create better opportunities for the children and young people we work with, together with your employer. Read more about it here.



In less than a year the danes havde donated DKK 10,000 to our projects through their cellphone subscriptions with GreenSpeak. We present how here: