Young girls' education must be a right and not a privilege.
Young girls' education must be a right and not a privilege. This is the message our collaborator Rural Education for Empowerment Program (REEP) is spreading around the rural areas of northern Ghana. Together, we reach more than 2 million listeners - including parents - through radio programs.

The programs are about making the parents aware of the importance in their girls completing an education. Unfortunately, there are still many young girls who do not reach beyond primary school - even though their ambitions and dreams go far beyond that.
With funding from Kavli foundation , we have established school clubs where young women are taught to think critically, independently and ask questions about the traditional role of women in Ghanaian society. They learn through roleplaying, presentations and writing of poetry. The girls actively use their knowledge to act as role models and teach other girls. As one of the younger girls says, "I just had to join in, because the REEP girls radiate a special self-confidence". REEP also does theater performances in the villages to show how and how much girls and women can contribute to society.
The girls talk about the project here.
In three years, we achieved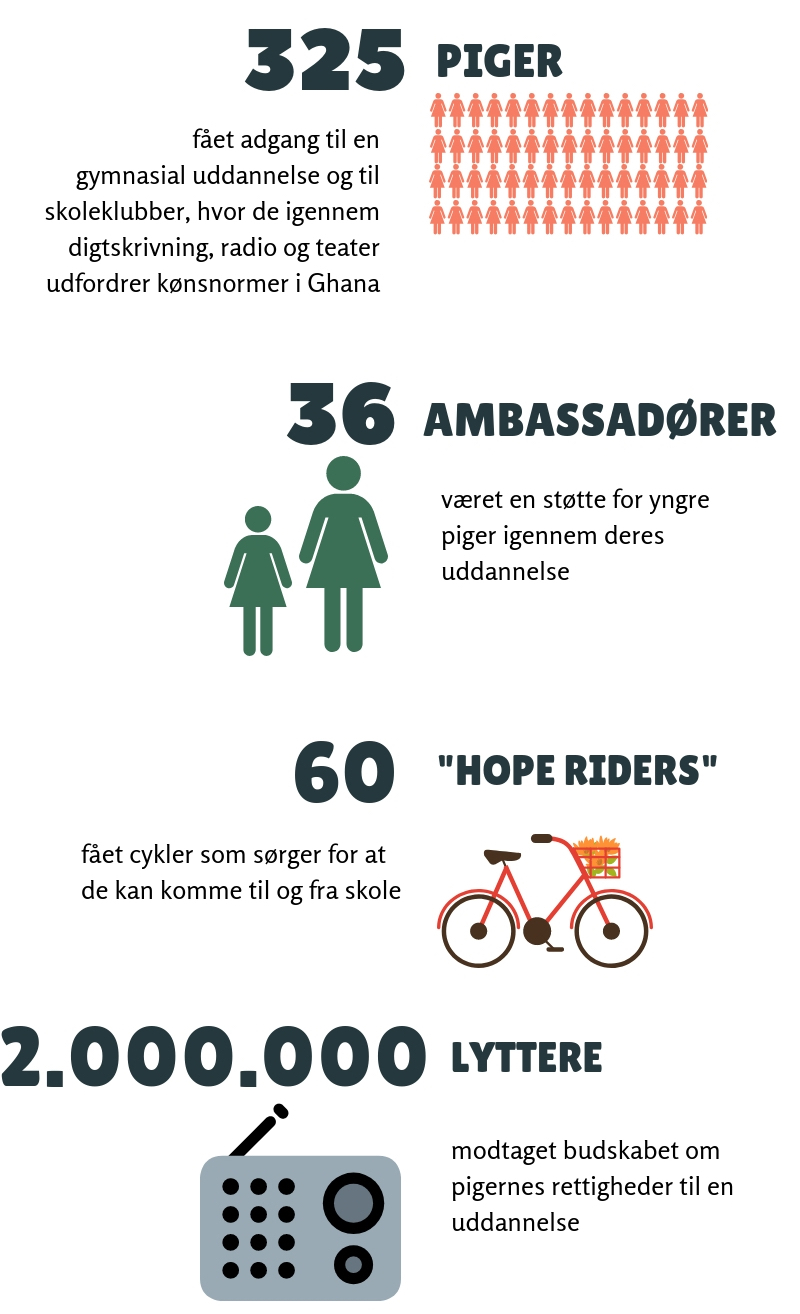 Corona friends
Corona has had a major impact on girls' schooling in Ghana. The schools have been closed for longer periods of time and meanwhile the girls have experienced that instead of focusing on their education they now are doing domestic duties.
That is why, in collaboration with our partner REEP, we have started a new project focusing on keeping the girls in the education system. In the project, we offer teaching via the radio so that the girls can continue to develop and maintain their knowledge and skills within the various subjects in the school. At the same time, the REEP girls functions as civil society actors in the fight against corona. They help spread information about transmission routes and in the communities around them dispel inappropriate myths about the virus.