In a new CISU-supported project, two child reporters from Denmark have traveled to Ghana to find the Global goals of UN. 
The two child reporters will travel around the schools and nursing homes of Denmark to talk about their treasure hunt. They will tell children and the elderly about the Global Goals and about the collaboration between Denmark and Ghana.
100% for the Children was on a monitoring trip in August 2019 and was accompanied by two child reporters from Denmark – Emma at the age of 11 and Louis at the of age 9. Together, we visited our collaborators to see good examples on how Ghanaian organizations and institutions work towards the UN's Global Goals.
The Treasure hunt
On their treasure hunt, Emma and Louis managed to find virtually all the UN's Global Goals in corporation with our collaborators Catholic Action for Street Children (CAS), Rural Education for Empowerment Program (REEP), PEBI Village and the Danish Embassy in Ghana. Emma and Louis also visited a national park to investigate further how to care for both animals and land in Ghana and a health clinic where they talked to two nurses about how they care for mothers giving birth and treat sick patients.
After their return home, Louis and Emma have been out to visit 1 nursing home and 2 schools to talk about their trip to Ghana, the meeting with the collaborators and the Global Goals they identified together.
OK-huset Lotte is one of the nursing homes where Louis and Emma have already been out giving presentations. The feedback is that children who communicate their experiences can do something very special. The residents listened with interest, contributed with their own stories from back in the day and together they had a great chat about the experiences Louis and Emma had come home with.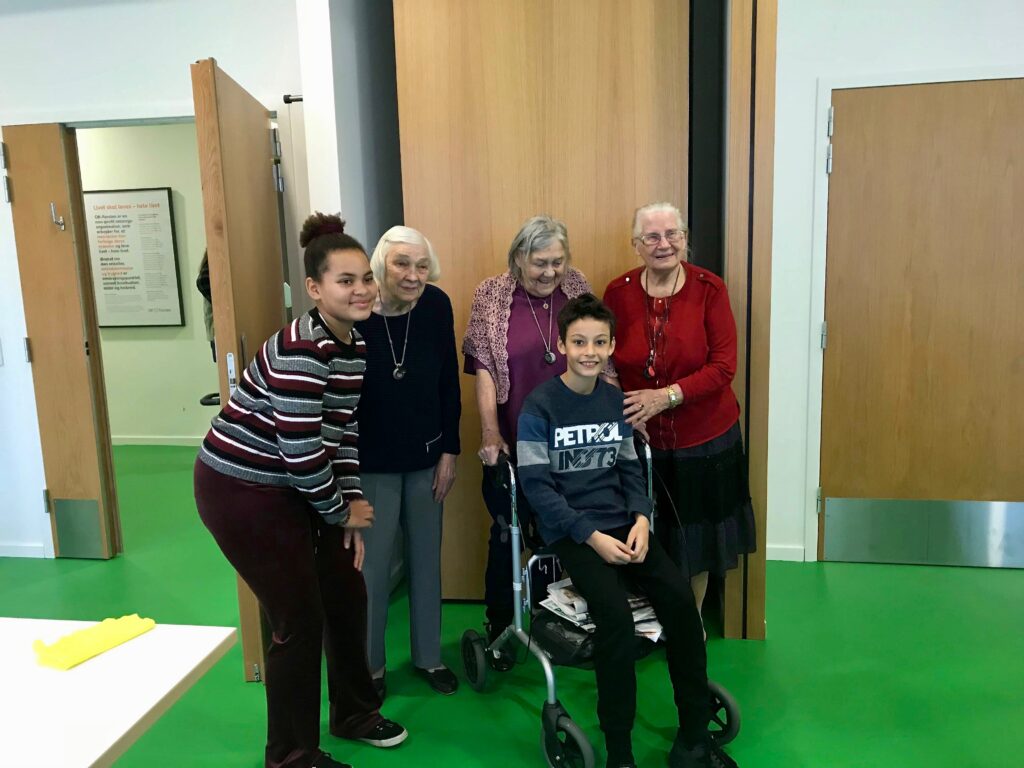 If the presentation sounds like something for you - the school, nursing home, company, or something completely different you work at - then write to us at contact@100pct.org