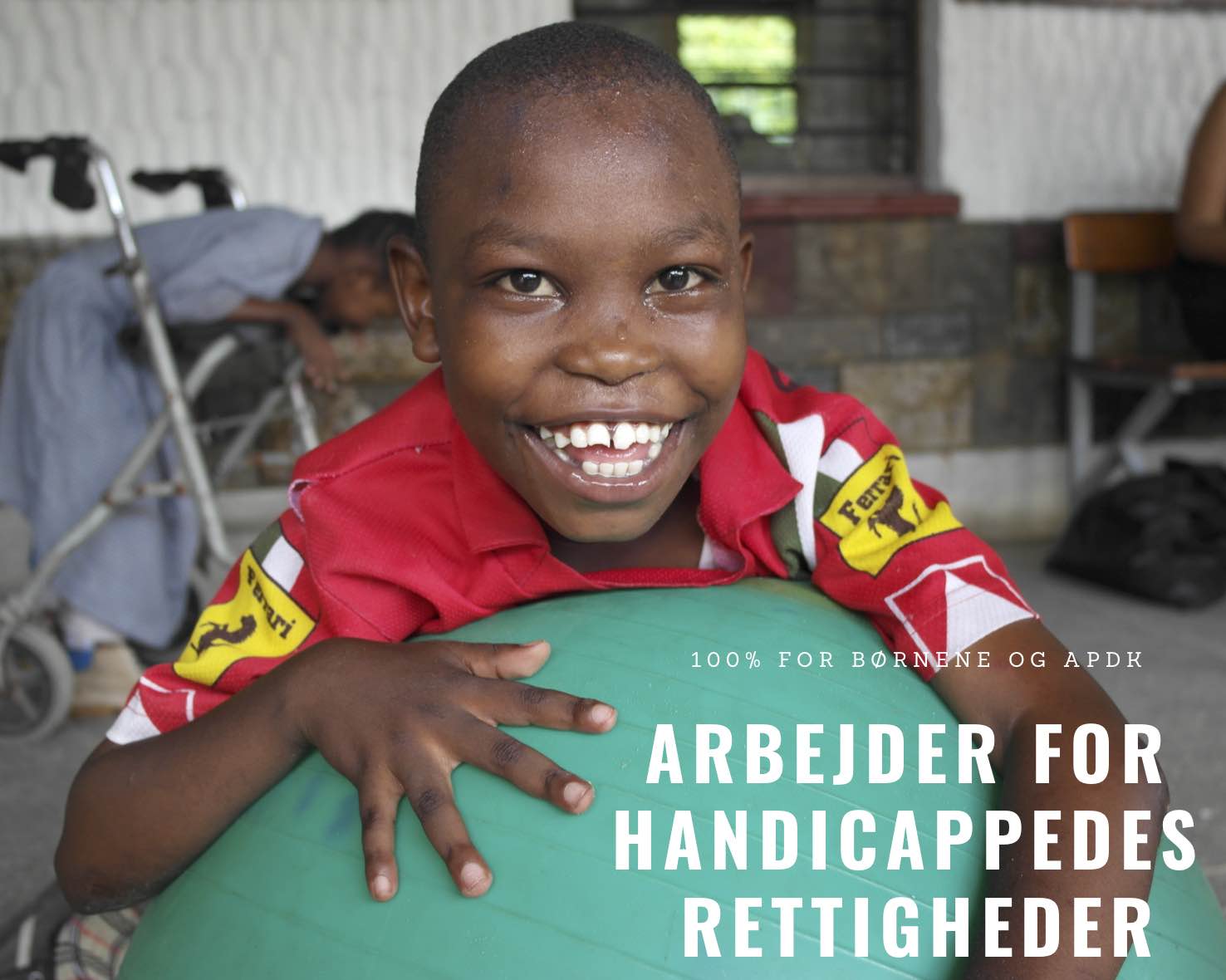 Da Signe Møller første gang kom til Kibarani losseplads i Kenya for 10 år siden blev 100% for Børnene skabt. Siden har vi arbejdet mere og mere med børn med særlige behov. For mange børn fra lossepladsen er handicappede på grund af fejlernæring og dårlig hygiejne. Vi arbejder sammen med Association for the Physically Disabled of Kenya (APDK) om at forbedre vilkårene for nogle af disse børn.
Aisha Kale er psykoterapeut hos APDK. Hun er en af de mennesker, der dagligt er i kontakt med børnene og deres forældre. Vi spurgte hende om hendes motivationer for at arbejde inden for dette område, som både er stigmatiseret og ressourcekrævende.
"Det motiverer mig, at jeg kan give forældrene en grund til at smile efter de har mistet håbet på deres børns vegne." Det der bringer smil frem på Aishas læber er børnene: "Børnene hjælper hinanden, selvom de har udfordringer. Fx ser jeg et barn – trods sit gangbesvær – rulle et andet barn i rullestol." Til dagligt oplever hun 4 essentielle problemer, som vi i 100% for Børnene forsøger at hjælpe med: Mangel på penge til materialer og en – til tider – utilstrækkelig ekspertviden.
"Min passion er at arbejde med børn, som har forskellige evner," fortæller Dickson Yegon, som er ergoterapeut hos APDK. Han glædes ved at se, hvordan børn, der var fuldstændigt afhængige af deres forældre, blive mere og mere selvstændige. Samtidig oplever han, at programmet ændrer forældrenes forhold til deres børn:
"Forældrene begynder at se deres børn i et nyt, positivt lys hvor særlige behov ikke er en forbandelse."